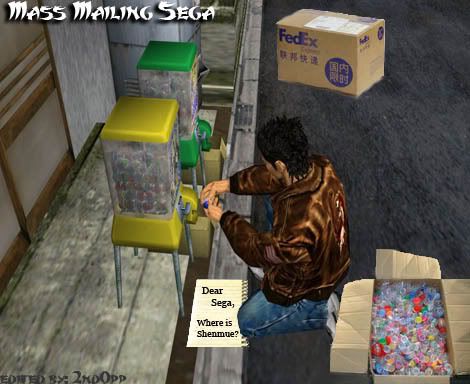 Actually they don't. But if you want Shenmue 3 it's what you are going to have to do. The guys over at The Shenmue Myspace Campaign have come up with the wonderful idea of sending toy capsules to Sega to get them to make Shenmue 3.
All you need to do is get a toy capsule or any kind and put in a small note demanding (nicely) that you need Shenmue 3 in your life. But if you are too lazy to do that, then The Shenmue Myspace Campaign will happily take your money (to pay for toys and P+P) and do all the hardwork for you.
Is it worth doing? Oh god yes! Do it, do it now and who knows what could happen. At the very least you will be helping to fill Sega's offices with more toy capsules than they could ever want.
Source – The Shenmue Myspace Campaign